Tunnels
Wire Crawl Tunnel
Model #118099
Ages6 months to 5 Years

The PlayShaper® Wire Crawl Tunnel features durable steel mesh for an airy, not so scary, tunnel experience.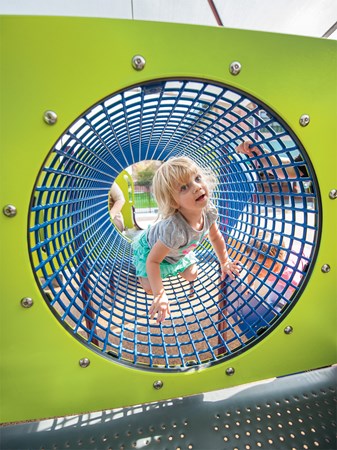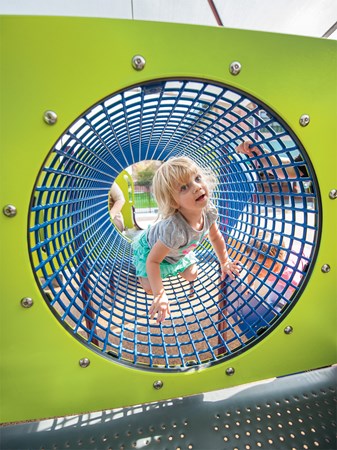 Product Details
Features
24"-diameter tunnel
3/16" TenderTuff-coated steel-mesh construction
Fits standard 42" modules
Developmental Benefits
Sensory: Proprioception, Tactile, Vestibular, Visual
Motor Skills: Coordination, Core Body Strength, Lower Body Strength, Motor Planning, Upper Body Strength
Cognitive Skills: Problem Solving
Social/Emotional Skills: Cooperation, Imaginative Play, Social Skill Development
Dimensions
Max Fall Height: Equals deck height plus 6"
Design/CAD Files
Downloads are not available for individual components.
All About Color

Color is an important decision, and our products are available in many color options. Contact your consultant to find the colors available for this component.