Tunnels
Facet™ Crawl Tunnel with 1 or 2 Steppers
Model #237936
Ages5 to 12 years

Component Overview

The fun factor is increased by adding steppers to one or both sides of a crawl tunnel, making it a true climber as well as a cozy hiding spot. Plus, the faceted surface provides a unique tactile experience.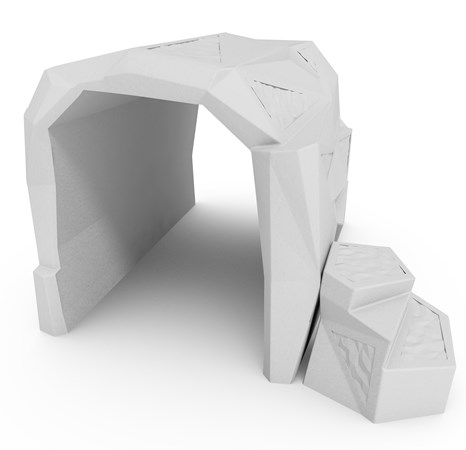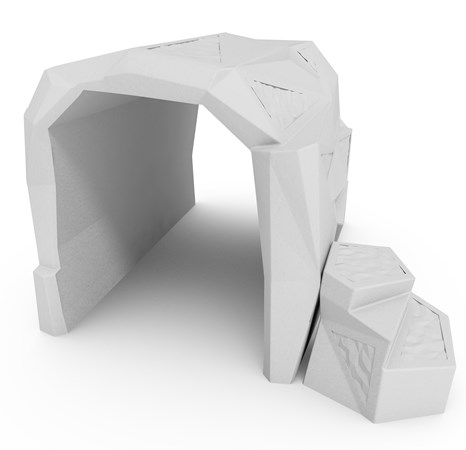 Product Details
Features
Durable, pre-cast concrete
Hand-painted
Modern, natural concrete look
Ledges and hand grips allow older children to climb the outside of the tunnel while younger children explore inside
Steppers assist in climbing
Developmental Benefits
Sensory: Proprioception, Tactile, Vestibular, Visual
Motor Skills: Coordination, Core Body Strength, Lower Body Strength, Motor Planning, Upper Body Strength
Cognitive Skills: Problem Solving
Social/Emotional Skills: Cooperation, Imaginative Play, Social Skill Development
Dimensions
Max Fall Height: 42" (1,07 m)
Design/CAD Files
All About Color

Color is an important decision, and our products are available in many color options. Contact your consultant to find the colors available for this component.