Swings
Seat Strap for Molded Bucket Seats
Model #111416
Ages2 to 12 years

Component Overview

The seat strap is to ensure children with limited upper mobility stay securely upright while swinging.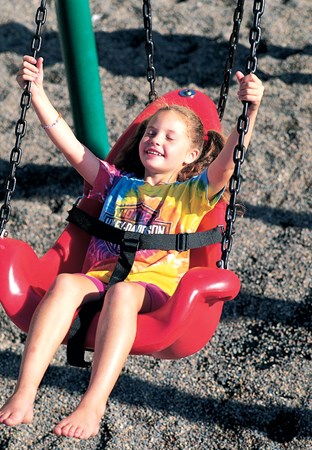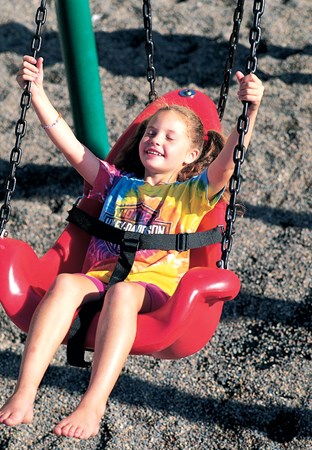 Product Details
Features
Attaches to anchors/tie down eye straps that are connected to the seat
For use on the Molded Bucket Seat (model #177350) and Molded Bucket Seat with Harness (model #177351)
Two-piece strap made from 1 1/2" wide black tight weave nylon, sewn with nylon thread
Seat strap is removable to help prevent vandalism and theft
Design/CAD Files
Downloads are not available for individual components.
All About Color
Color is an important decision, and our products are available in many color options. Contact your consultant to find the colors available for this component.