Site & Surfacing
Wood-Grain Bench
Model #186583
AgesAll Ages

Component Overview

Part of the Nature-Inspired Site Furnishings Collection, the Wood-Grain Bench is best paired with the Wood-Grain Recycling Receptacle, Wood-Grain Litter Receptacle, Acorn Seat and Leaf Bike Rack.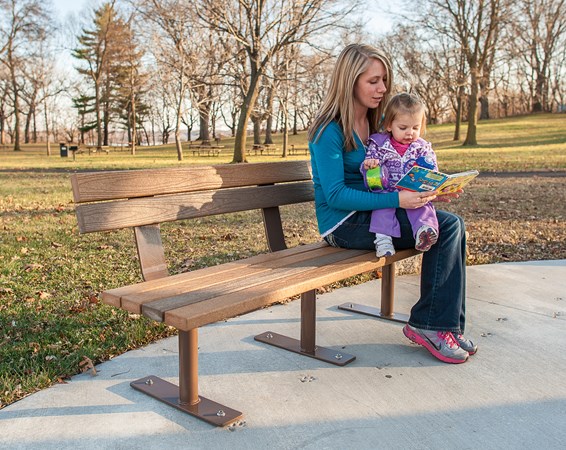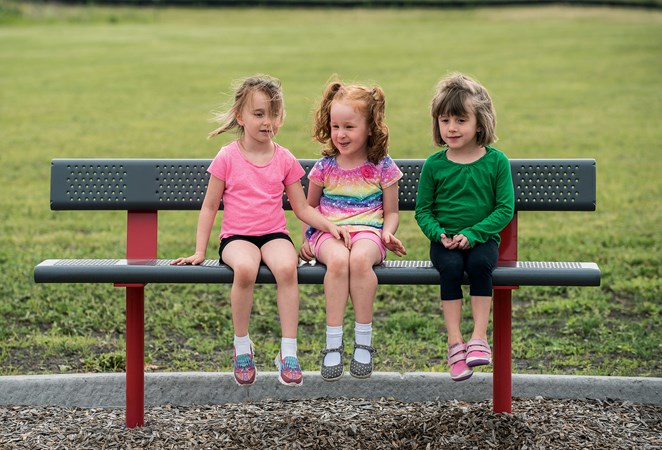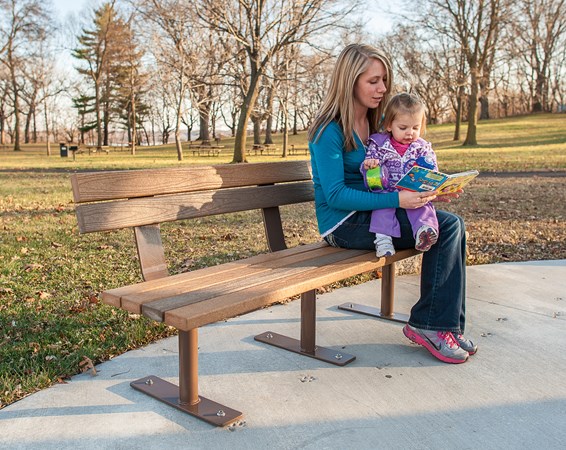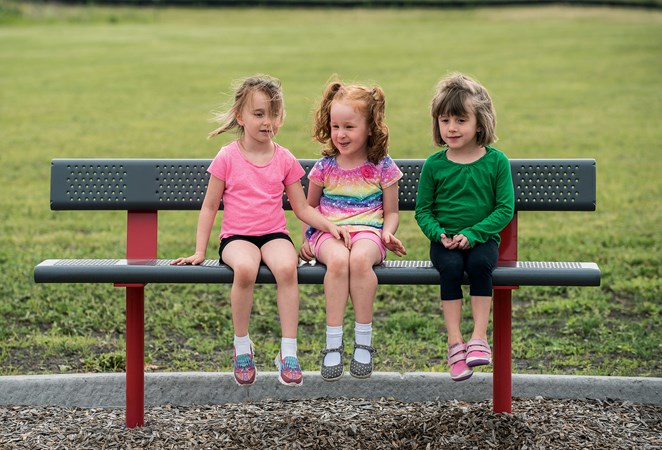 Product Details
Features
Recycled, wood-grain polyethylene
Cedar only or cedar/mink blend
Available with or without back
Available with or without TenderTuff®-coated arm rests, brown or gray only (#114767)
70" or 94" lengths
Steel bench frame available in any ProShield® color
Direct bury or surface mount
Shipping Weight: 201 lbs
Design/CAD Files
All About Color:

Color is an important decision, and our products are available in many color options. Contact your consultant to find the colors available for this component.