Site & Surfacing
Arches Bike Rack - Single
Model #185654
AgesAll Ages

Component Overview

Part of the Designer Collection, the Arches Bike Rack–Single together with the Arches Bench, Arches Recycling Receptacle and Arches Litter Receptacle are the ideal complements to our Evos® and Weevos® playsystems and other playgrounds with modern styling. The Arches Bike Rack is available as a single arch (shown here) for ultimate configuration flexibility, or as a set of three overlapping arches (Arches Bike Rack–Triple).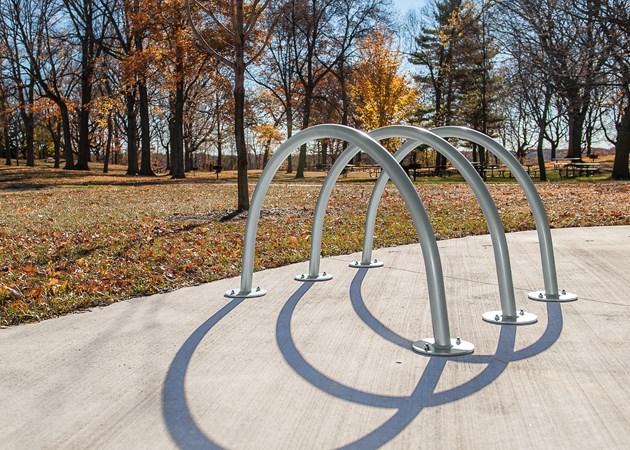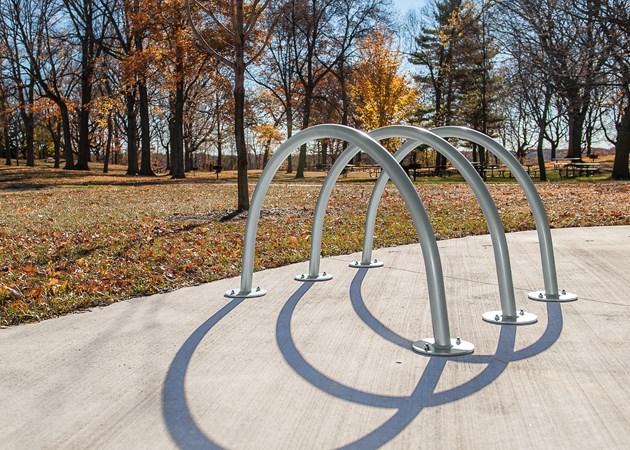 Product Details
Features
Durable, ProShield®-finished, galvanized steel, single arch
Group multiple single arches together to create unique patterns and configurations as shown in photo on right
Dimensions
Height: 27-3/16" (0,04 m)
Shipping Weight: 23 lbs
Design/CAD Files
All About Color:

Color is an important decision, and our products are available in many color options. Contact your consultant to find the colors available for this component.