Sports & Fitness
FitCore™ Extreme Vertical Cargo Net (13+)
Model #243019
Ages13+ Years

Component Overview

Scale the cargo net, climb over the top beam and navigate back down the Vertical Cargo Net. This station can be used independently or combined with other FitCore™ Extreme equipment in a challenge course.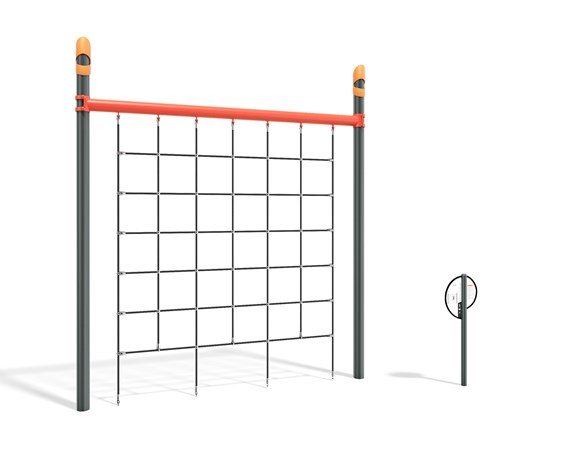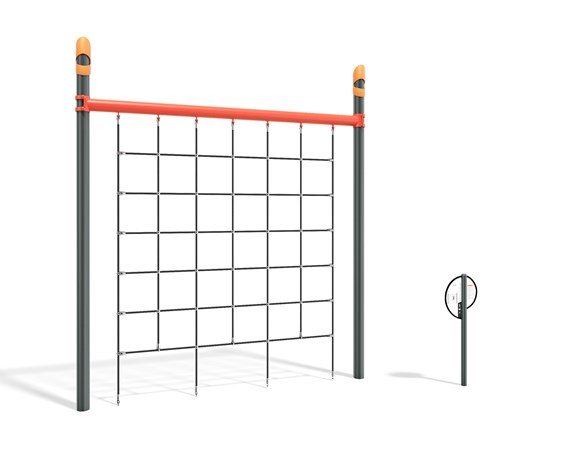 Product Details
Features
96" wide net
Includes illustrated instructional sign
ProShield®-finished posts, clamps and components
Polyethylene post toppers
Black steel-reinforced polyester-wrapped cables are extremely durable and vandal resistant
Steel posts
Direct bury or surface mount
Ages 13 years and older for ASTM F3101 and height 1400 mm and taller for EN16630
Safety surfacing corresponding to the fall height of the equipment required to comply with ASTM F1292
Developmental Benefits
Sensory
Proprioception, Tactile, Vestibular+, Visual
Motor Skills
Agility, Cardiovascular, Cooperation, Core Body Strength, Endurance, Eye-Hand Coordination, Flexibility, Lower Body Strength, Motor Planning, Upper Body Strength
Cognitive Skills
Problem Solving, Strategic Thinking
Social/Emotional Skills
Cooperation, Social Skill Development
Dimensions
Max Fall Height: 118" (3,00 m)
ASTM Clearance Space: 13' 1" x 20' 10" (3,99 m x 6,35 m)
EN Clearance Space: 16' 11" x 27' 4" (5,16 m x 8,33 m)
Design/CAD Files
All About Color

Color is an important decision, and our products are available in many color options. Contact your consultant to find the colors available for this component.