Smart Play
Fire Station + Market Cafe
Model #233081
Ages2 to 5 Years

Component Overview

Pairing a Fire Station and a Market Café through a connecting elevated crawl tunnel gives kids two iconic structures to exercise their imaginations. Whether keeping shop, making food, taking care of the fire station pet dog, or zooming to an emergency, young ones will delight in the many physical, imaginative, and learning activities they find while playing.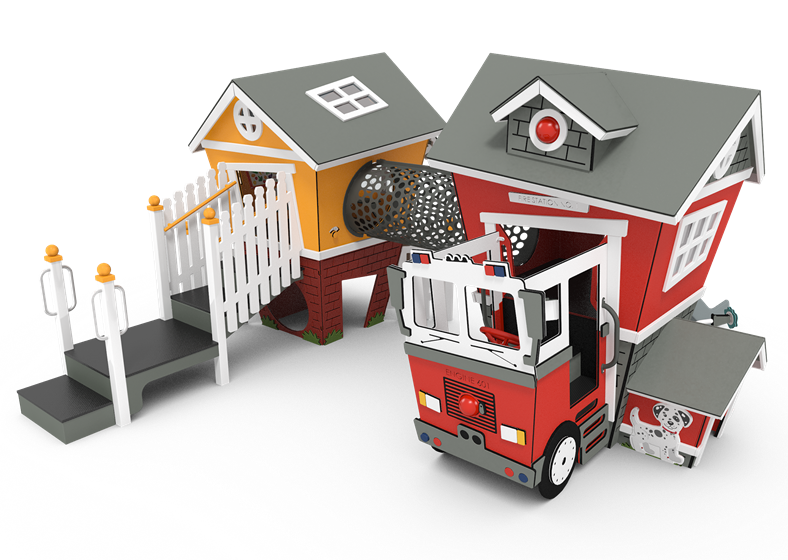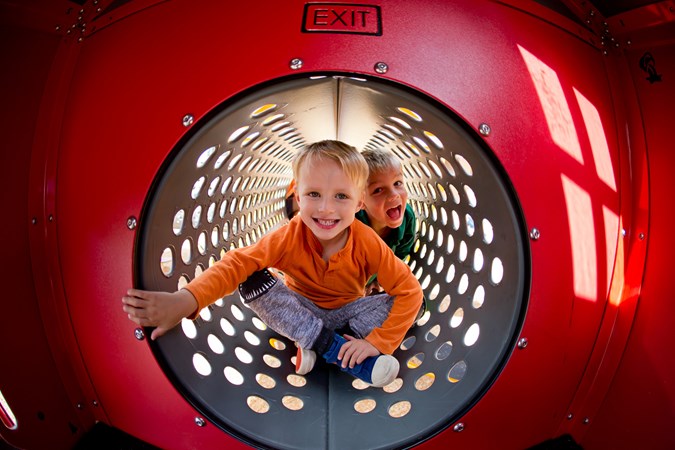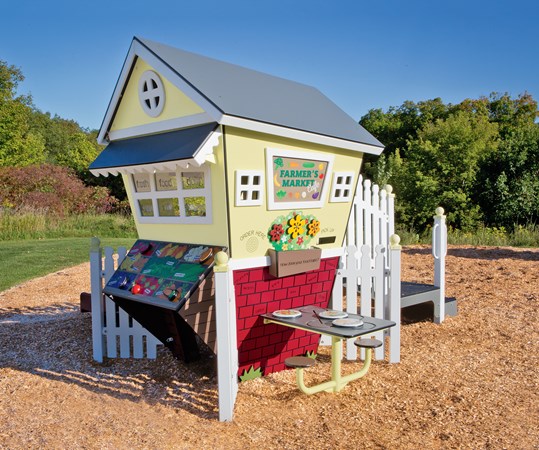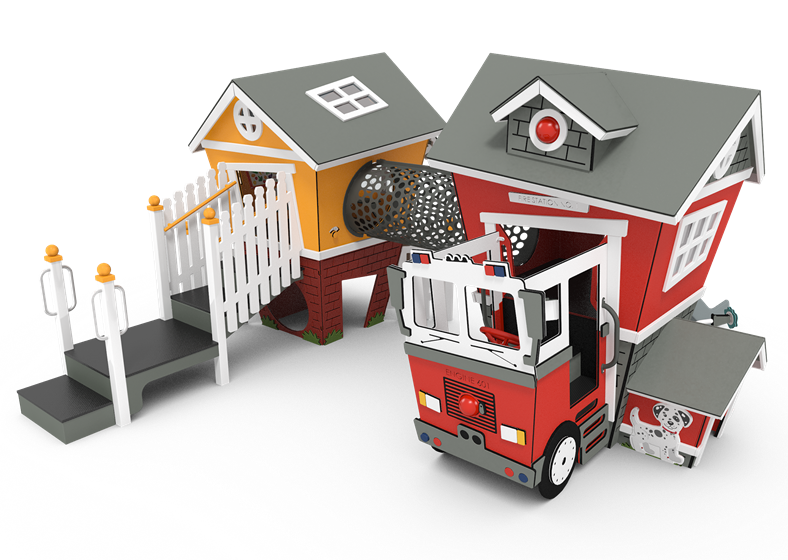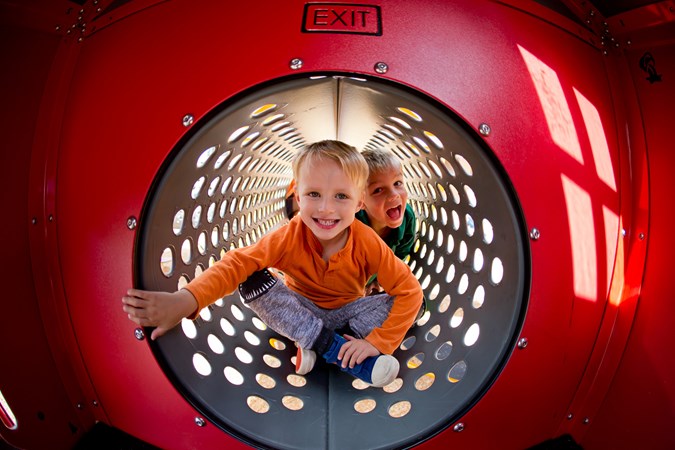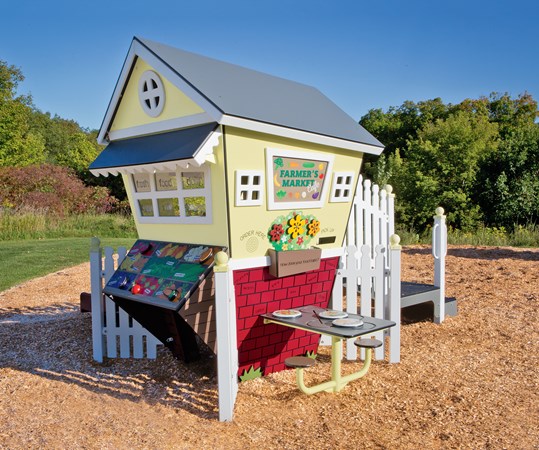 Product Details
Features
21 interactive activities addressing developmentally-appropriate skills: Slide, (2) Benches, Fire Fighter Question Panel, Mirror Panel, Dashboard Panel, (2) Panel Climbers, Order Talk-through Panel, Elevated Crawl Tunnel, Dog House, Fire Hydrant, (2) Find-It Signs, Ring-a-Bell, Dog Bone, Meal Table, Vegetable Stand, Open/Closed Sign, Flower Spinners, Lower Level Crawlspace
Much more to see, including Fire Fighter uniform with mirrors to look in, Exit signs, Radio handset, Cash Register, Menu Board, and prompts to describe food tastes
Compact structures
Built-in shade
ADA compliant
Choice of Permalene® color and polyethylene color
Direct bury or surface mount
Patent pending
Developmental Benefits
Sensory: Auditory, Proprioception, Tactile, Vestibular, Visual
Motor Skills: Agility, Balance, Coordination, Core Body Strength, Endurance, Eye-Hand Coordination, Lower Body Strength, Motor Planning, Upper Body Strength
Cognitive Skills: Problem Solving, Strategic Thinking
Social/Emotional Skills: Cooperation, Imaginative Play, Social Skill Development
Dimensions
Max Fall Height: 44" (1,12 m)
Min Area Required: 28' 9" x 29' 3" (8,76 m x 8,92 m)
Design/CAD Files
All About Color
Color is an important decision, and our products are available in many color options. Contact your consultant to find the colors available for this component.