Slides & Gliders
Stainless Steel Slide w/SteelX® Hood
Model #190855
Ages5 to 12 years

Component Overview

The PlayBooster® Stainless Steel Slide with SteelX® Hood is a playground favorite that kids love. The stainless steel bedway does not emit a static charge, so it's a good choice for kids with cochlear implants.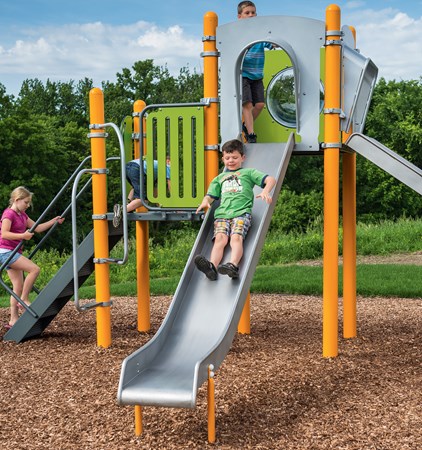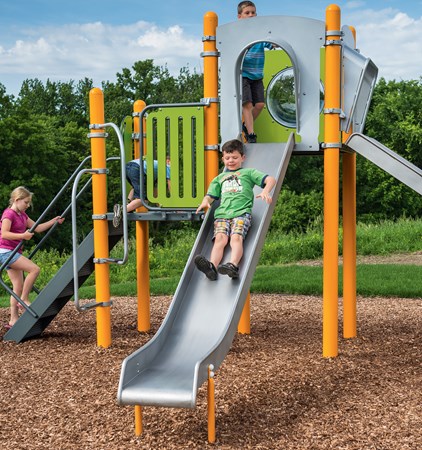 Product Details
Features
Attaches to 32" to 72" deck heights
16-gauge stainless steel bedway with 6" sidewalls
Integrated SteelX® slide hood with sit-down handbar for safety
ProShield®-finished hood and slide supports
Direct bury or surface mount
Developmental Benefits
Sensory: Proprioception, Vestibular+
Motor Skills: Balance, Coordination, Motor Planning
Cognitive Skills: Problem Solving
Dimensions
Max Fall Height: Equals deck height
Design/CAD Files
Downloads are not available for individual components.
All About Color

Color is an important decision, and our products are available in many color options. Contact your consultant to find the colors available for this component.