Overhead Events
Ring-a-Ling™ Overhead Event
Model #126203
Ages5 to 12 years

Component Overview

The PlayBooster® Ring-a-Ling™ Overhead Event provides a terrific upper-body workout with rings that stay in predicabl positions for safety and confidence.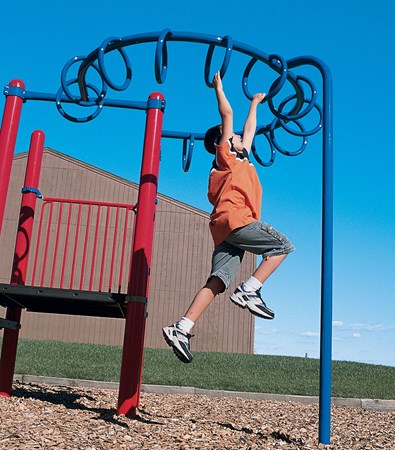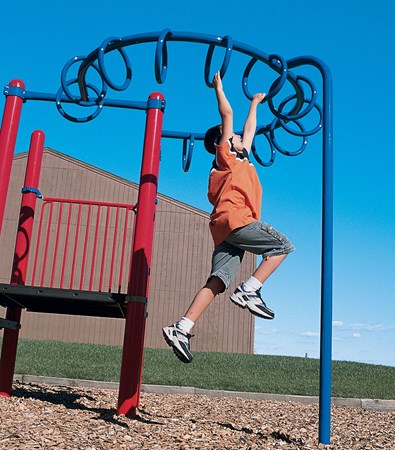 Product Details
Features
Attaches to 8" to 32" deck heights
Attaches to a single deck; perfect for smaller structures or limited space
Made from durable galvanized steel
Two-piece circular pipe features smooth curves for added durability and fun
Developmental Benefits
Sensory: Proprioception, Tactile, Vestibular+
Motor Skills: Agility, Coordination, Core Body Strength, Flexibility, Motor Planning, Upper Body Strength
Cognitive Skills: Problem Solving
Social/Emotional Skills: Cooperation, Social Skill Development
Dimensions
Max Fall Height: 82" (2,08 m) to 90" (2,29 m)
Design/CAD Files
Downloads are not available for individual components.
All About Color

Color is an important decision, and our products are available in many color options. Contact your consultant to find the colors available for this component.