Motion & More Fun
ZipKrooz®
Model #194663
Ages5 to 12 years

Component Overview

Better than a zip line! ZipKrooz® brings new adventure to the playground in an exciting, safe way. It's a long-lasting, ultra-smooth ride for kids, ages 5 to 12, and will be the main attraction on your playground. Unlike other playground zip lines, ZipKrooz is a two-way ride, eliminating the need to walk the seat back to start. With its unique track trolley system and comfortable seat suspended by a grippy, rubber-wrapped chain, ZipKrooz was engineered for exceptional quality, comfort and safety. Kids are lining up for ZipKrooz! Add one or more additional bays (ZipKrooz Additional Bay #195507 and/or ZipKrooz Assisted Additional Bay #196213) of equal length for double or even triple the fun – kids of all abilities can race side-by-side to the end and back.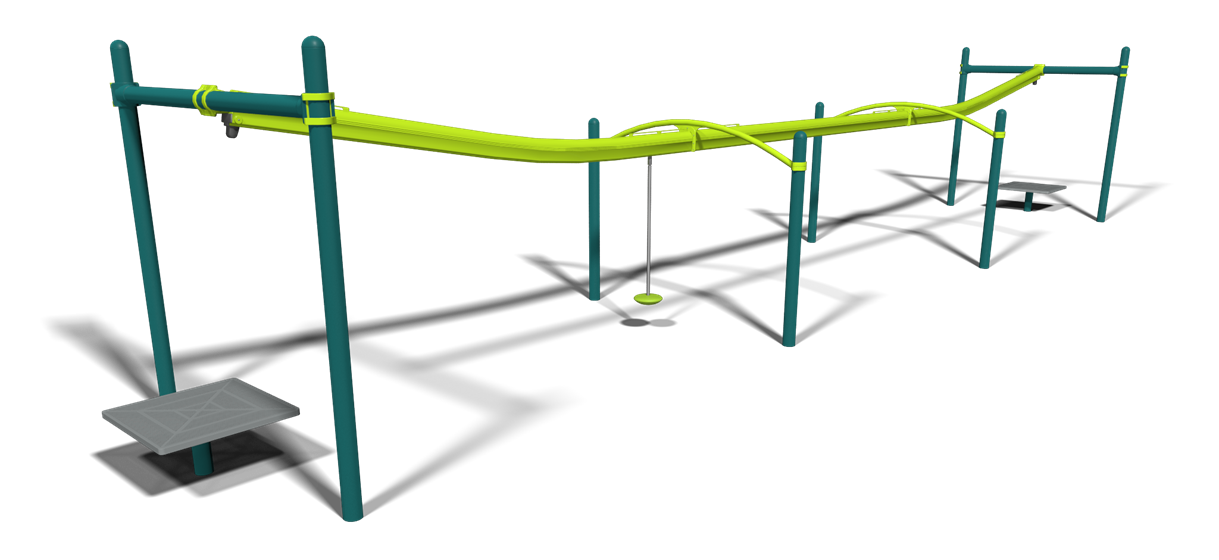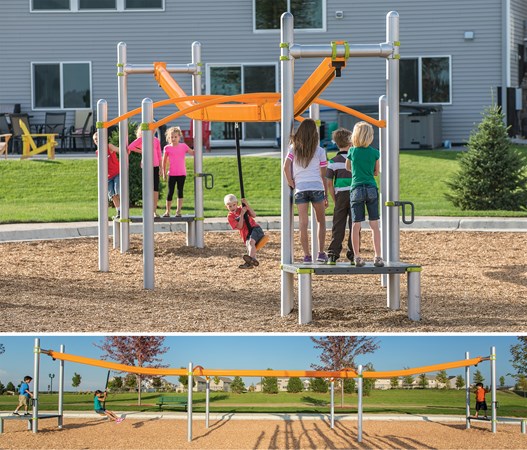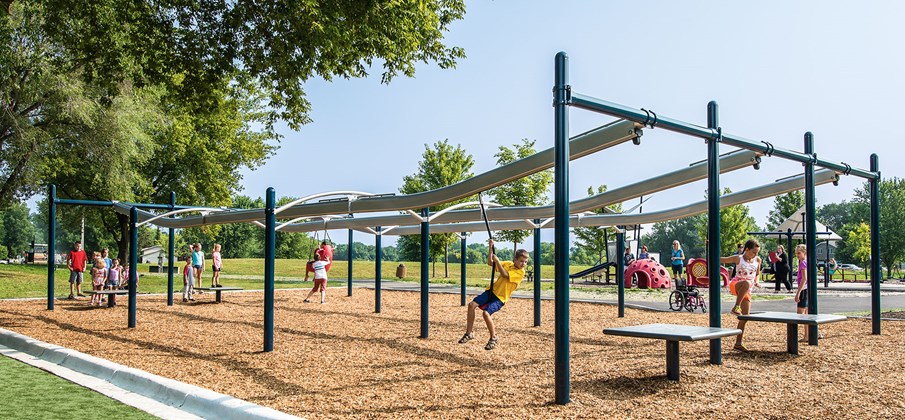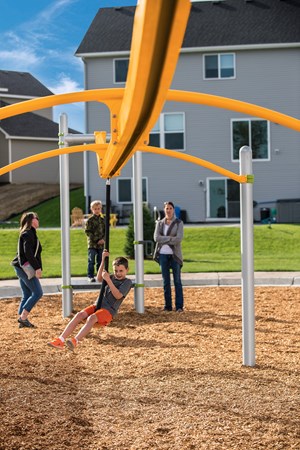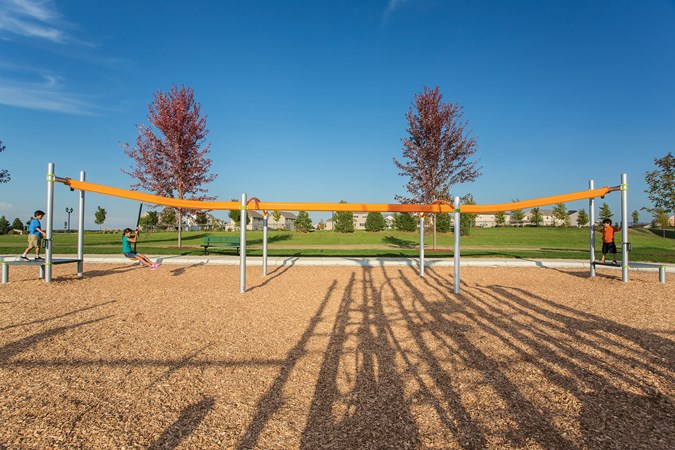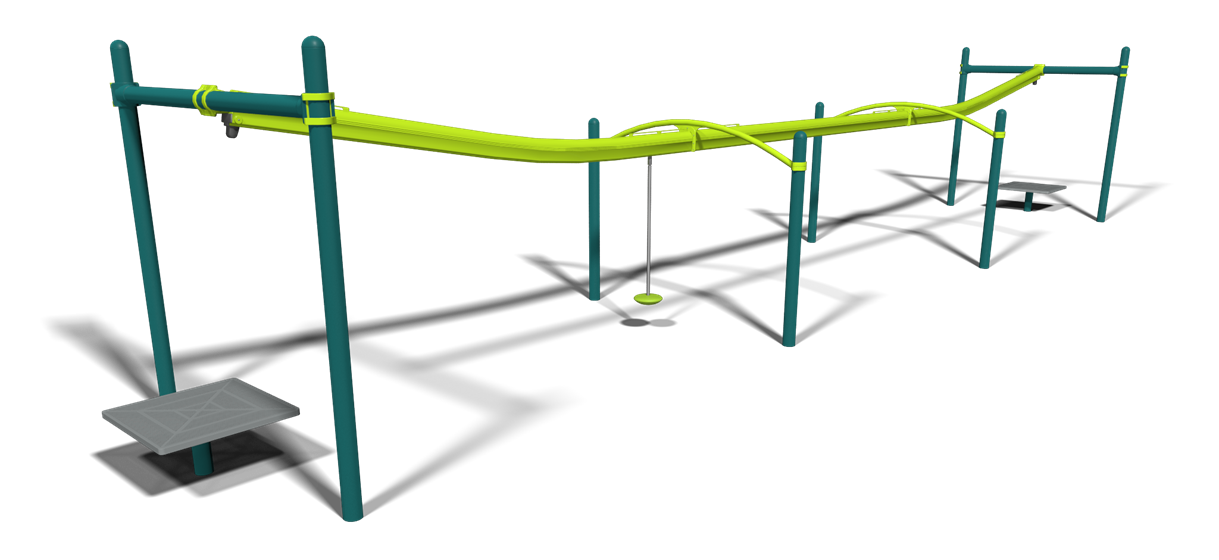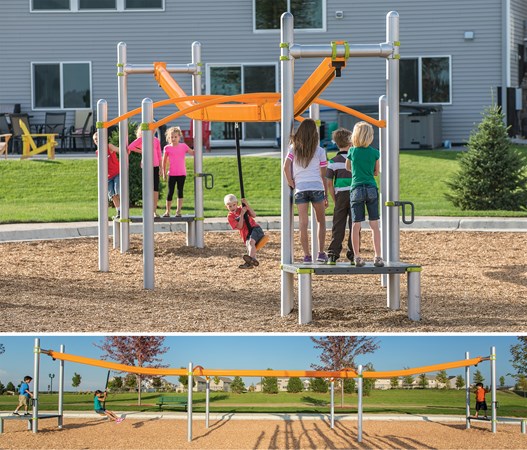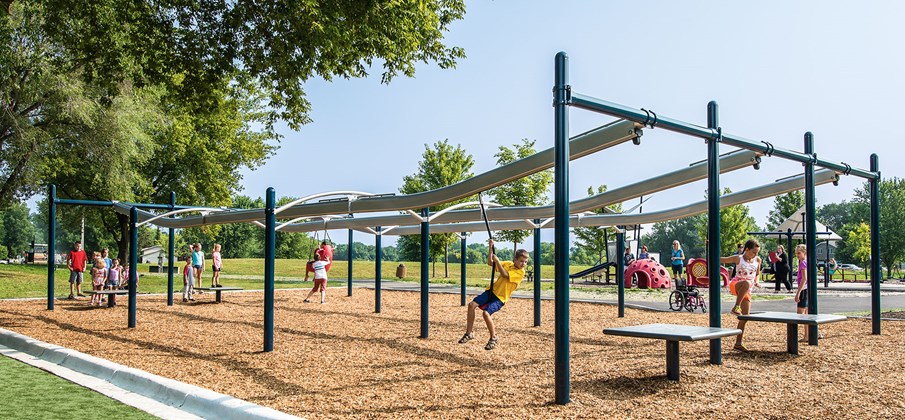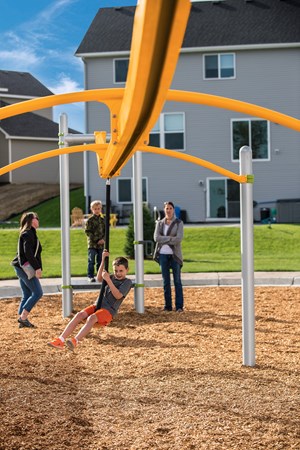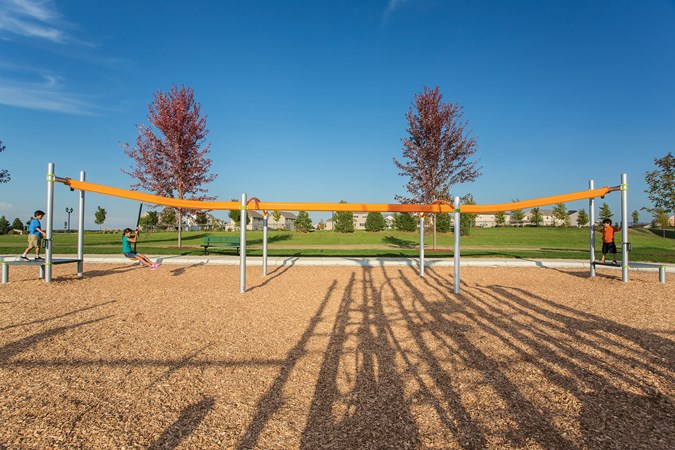 Product Details
Features
Sufficient upper-body strength and coordination required
4-wheel trolley glides easily to each end and back; will never jolt or stop mid-glide
2-way ride; no need to walk the seat back to start
Elevation built in; can be installed on level ground with no embankments needed
Inclined ends help rider gain momentum at the beginning, and slow down at the end
Black, rubber-wrapped chain holds comfortable poly disc seat to accommodate kids of all sizes
Track available in three lengths: 34', 50' and 66'
38-1/2" x 38-1/2" deck requires one footer for ease of installation
Decorative and functional fin on track discourages kids from accessing the top
Meets ASTM and CSA standards
Patent pending
Direct bury or surface mount
Developmental Benefits
Sensory: Proprioception, Tactile, Vestibular+
Motor Skills: Agility, Coordination, Core Body Strength, Lower Body Strength, Motor Planning, Upper Body Strength
Cognitive Skills: Problem Solving
Social/Emotional Skills: Cooperation, Social Skill Development
Dimensions
Min Area Required: 34' ZipKrooz 53' x 21' 6" (16,15 m x 6,55 m); 50' ZipKrooz 69' 1" x 21' 6" (21,06 m x 6,55 m); 66' ZipKrooz 85' 4" x 21' 6" (26,01 m x 6,55 m)
Max Fall Height: 105" (2,67 m)
Design/CAD Files
All About Color

Color is an important decision, and our products are available in many color options. Contact your consultant to find the colors available for this component.