Motion & More Fun
ZipKrooz® EN
Model #194664
Ages5 to 12 years

Component Overview

Better than a zip line! ZipKrooz® EN brings new adventure to the playground in an exciting, safe way. It's a long-lasting, ultra-smooth ride for kids, ages 5 to 12, and will be the main attraction on your playground. Unlike other playground zip lines, ZipKrooz is a two-way ride, eliminating the need to walk the seat back to start. With its unique track trolley system and comfortable seat suspended by a grippy, rubber-wrapped chain, ZipKrooz was engineered for exceptional quality, comfort and safety.

Kids are lining up for ZipKrooz! Add one or more additional bays (ZipKrooz EN Additional Bay #195508) of equal length for double or even triple the fun – kids can race side-by-side to the end and back.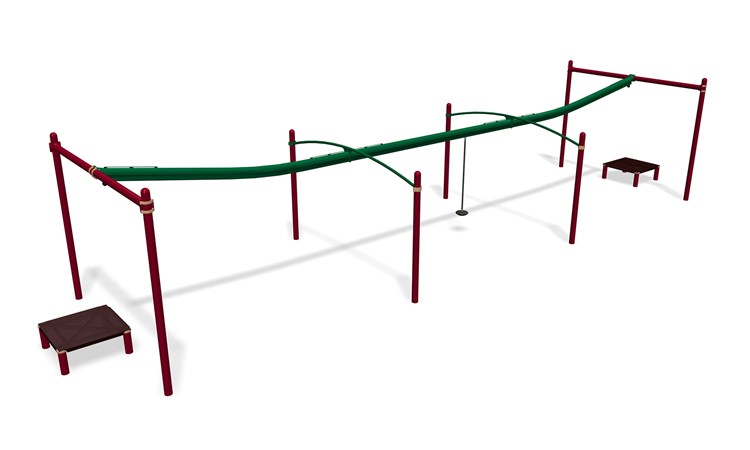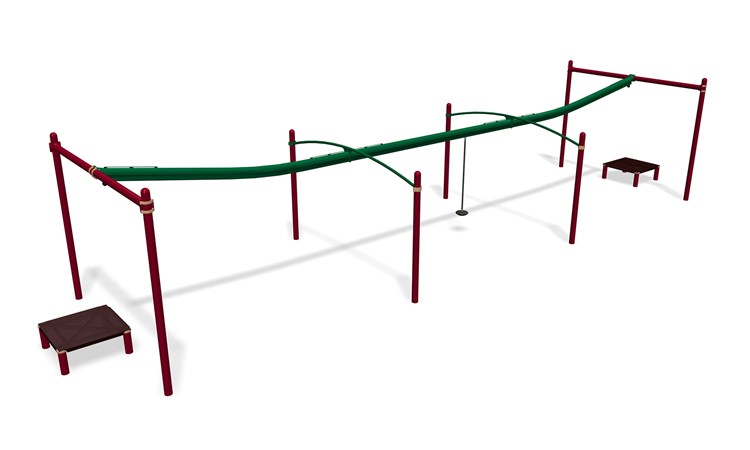 Product Details
Features
4-wheel trolley glides easily to each end and back; will never jolt or stop mid-glide
2-way ride; no need to walk the seat back to start
Elevation built in; can be installed on level ground with no embankments needed
Inclined ends help rider gain momentum at the beginning, and slow down at the end
Black, rubber-wrapped chain holds comfortable disc seat to accommodate kids of all sizes
Disc seat available in black only
Track available in three lengths: 34', 50' and 66'
Decorative and functional fin on track discourages kids from accessing the top
Meets EN standards
Patent pending
Direct bury or surface mount
Developmental Benefits
Sensory: Proprioception, Tactile, Vestibular+
Motor Skills: Agility, Coordination, Core Body Strength, Lower Body Strength, Motor Planning, Upper Body Strength
Cognitive Skills: Problem Solving
Social/Emotional Skills: Cooperation, Social Skill Development
Dimensions
Min Area Required: 34' ZipKrooz EN 53' x 26' 6" (16,15 m x 8,08 m); 50' ZipKrooz EN 69' 2" x 26' 6" (21,08 m x 8,08 m); 66' ZipKrooz EN 85' 4" x 26' 6" (26,01 m x 8,08 m)
Max Fall Height: 48" (1,22 m)
Design/CAD Files
All About Color

Color is an important decision, and our products are available in many color options. Contact your consultant to find the colors available for this component.