Motion & More Fun
Global Motion® HDG
Model #228071
Ages5 to 12 years

Component Overview

Add a unique play experience to your playground with Global Motion® HDG. Kids can climb, rotate, and explore two levels in this fun-filled structure. Patent-pending progressive resistance makes it easy to turn Global Motion HDG at slower speeds, and prevents it from being turned too quickly, providing a fun and challenging experience while still feeling safe and in control.

With 14 nets that can be climbed on the inside or outside and two multi-person seating areas, Global Motion HDG provides thrills for many kids at once. The Hot Dip Galvanized (HDG) distinctive zinc patina eventually takes on a matte gray appearance, blending in well with the styles of many different play environments—urban, sculptural, modern, industrial and more. Also, if you happen to live in a coastal area, this durable finish provides an extra level of protection against the harsh elements.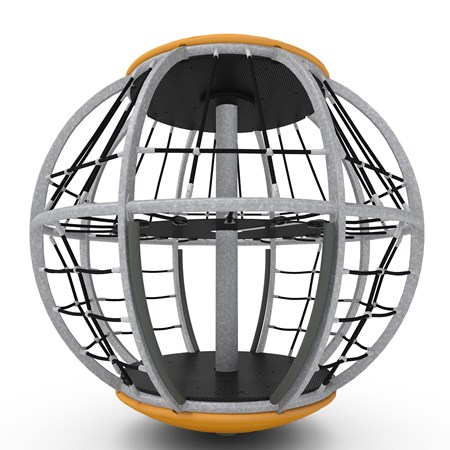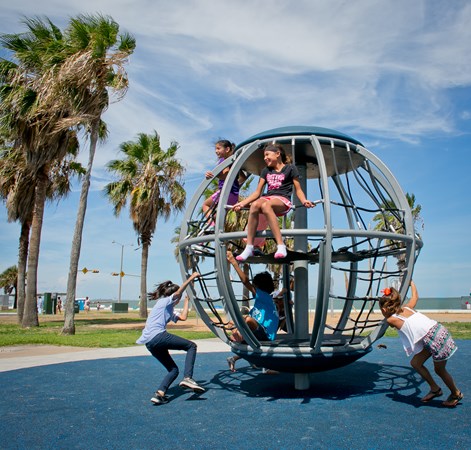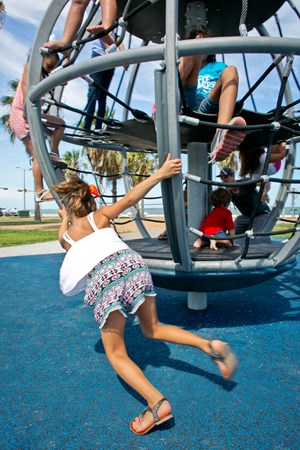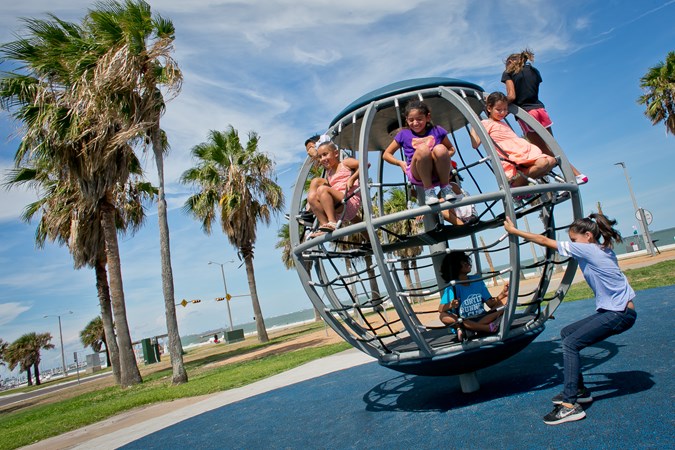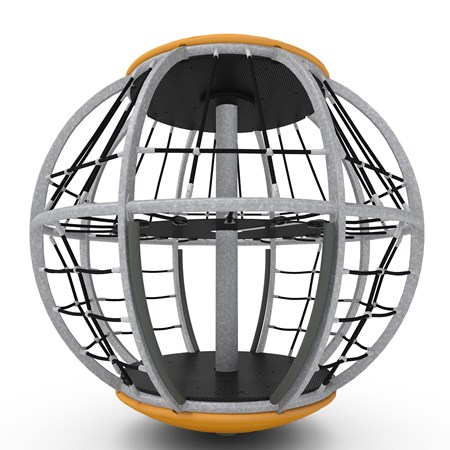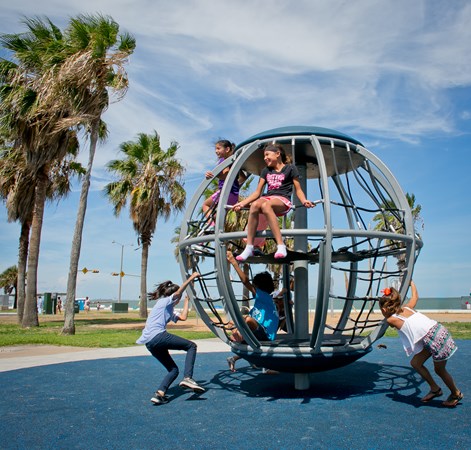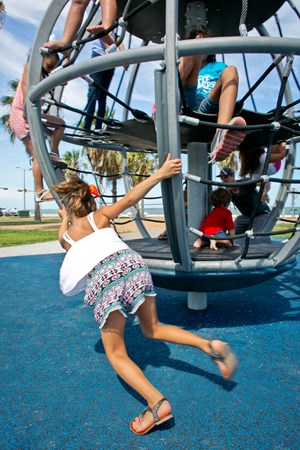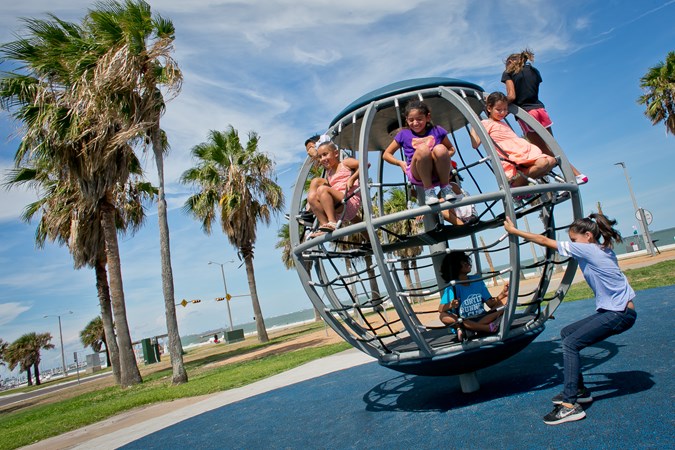 Product Details
Features
Two entryways on the lower level allow users of all abilities access to the inside of the globe
Deck is at 16 1/2" height for easy transfer
Large, black GripX-textured deck accommodates multiple kids and offers excellent traction and slip-resistance
TenderTuff™-coated handrails edge both entryways
Elevated seating area constructed from extra-thick, textured, polyester-reinforced rubber belting, suspended from cables (black only)
14 nets of polyester-wrapped, steel-reinforced cables provide a wealth of climbing opportunities; available in red or black
Base and top made from durable, UV-stable rotomolded polyethylene in your choice of color
HDG finish available for Venti®, Oodle® Swing and Global Motion®
Direct bury only, requiring a footing 42" deep and 48" square
Patent pending
Developmental Benefits
Sensory: Auditory, Proprioception, Tactile, Vestibular+, Visual
Motor Skills: Agility, Balance, Cardiovascular, Coordination, Core Body Strength, Endurance, Eye-Hand Coordination, Fine Motor, Lower Body Strength, Motor Planning, Upper Body Strength
Cognitive Skills: Problem Solving, Strategic Thinking
Social/Emotional Skills: Cooperation, Imaginative Play, Social Skill Development
Dimensions
Max Fall Height: 105" (2,67 m)
Min Area Required: 26' 5" diameter (8,05 m)
Design/CAD Files
All About Color

Color is an important decision, and our products are available in many color options. Contact your consultant to find the colors available for this component.