Motion & More Fun
Curva® Spinner
Model #247179
Ages5 to 12 years

Component Overview

The Curva® Spinner is a beautiful and fun addition to any play space. One child or multiple kids can ride around and around. The spinning motion offers vestibular stimulation and promotes experimentation with centrifugal force and cause-and-effect.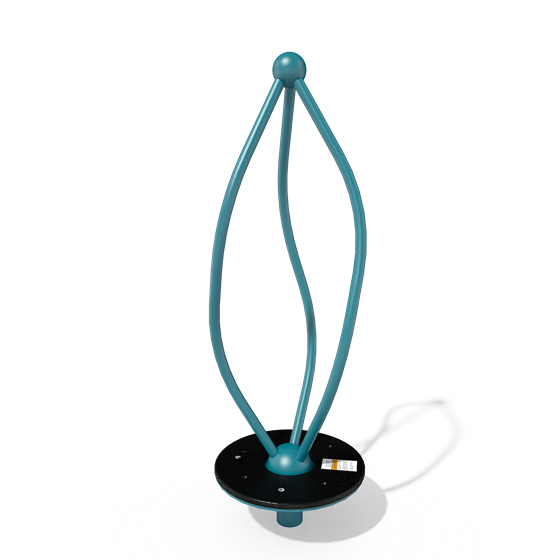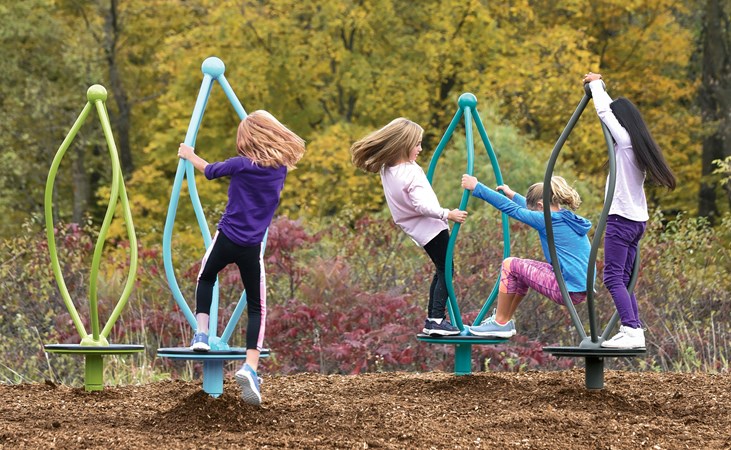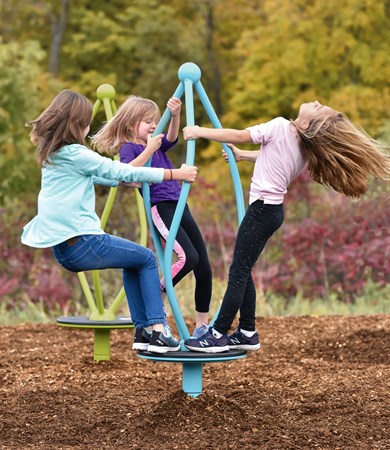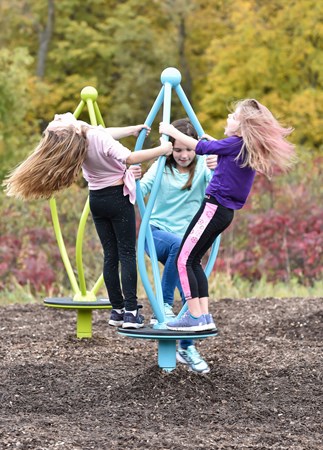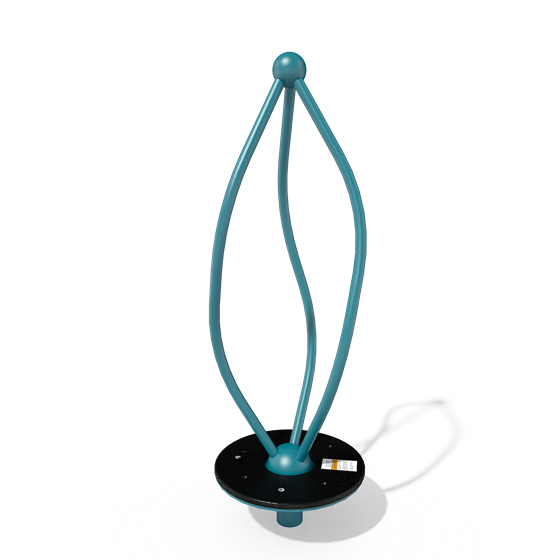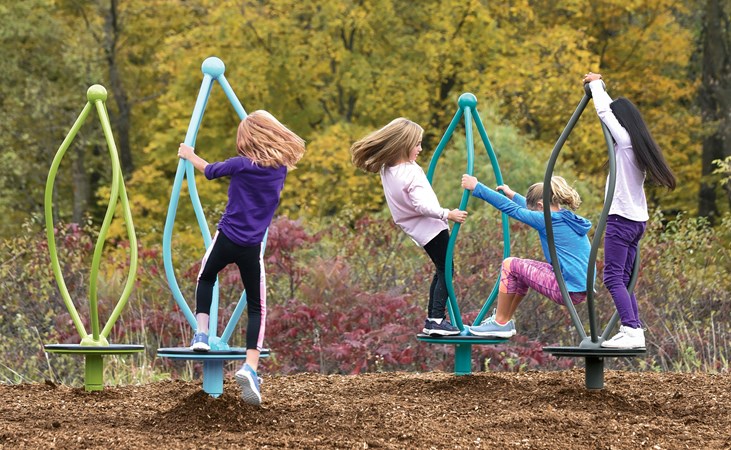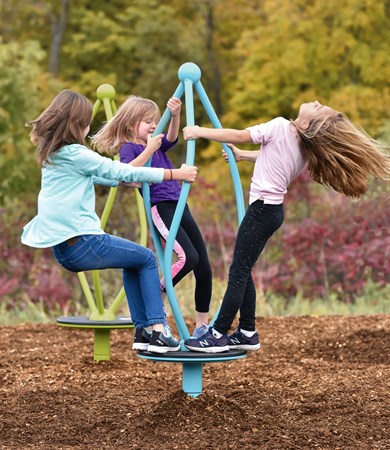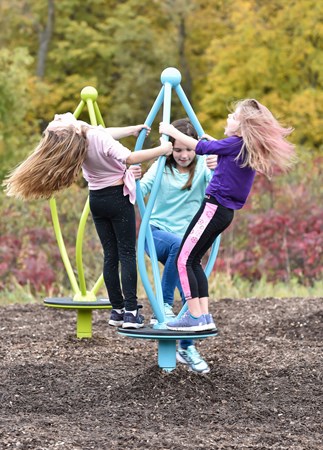 Product Details
Features
Adds a designer look to any play space
Base is 20" diameter
Can accommodate multiple kids, but also fun for one
Vestibular stimulation through spinning motion
Available in your choice of ProShield® color
Also available in stainless steel finish (model #249553)
Direct bury
Developmental Benefits
Sensory: Proprioception, Tactile, Vestibular+
Motor Skills: Agility, Balance, Coordination, Core Body Strength, Flexibility, Lower Body Strength, Motor Planning, Upper Body Strength
Cognitive Skills: Problem Solving
Social/Emotional Skills: Cooperation, Imaginative Play, Social Skill Development
Dimensions
Max Fall Height: 9" (0,23 m)
Min Area Required: 13' 9" (4,19 m) diameter
Design/CAD Files
All About Color

Color is an important decision, and our products are available in many color options. Contact your consultant to find the colors available for this component.