Motion & More Fun
Chill® Spinner
Model #247189
Ages5 to 12 years

Component Overview

Take a fun spin on the Chill® Spinner or just relax in its comfortable seat. The spinning motion offers vestibular stimulation and helps kids understand centrifugal force and cause-and-effect. Textured rubber belting creates a comfortable and secure ride.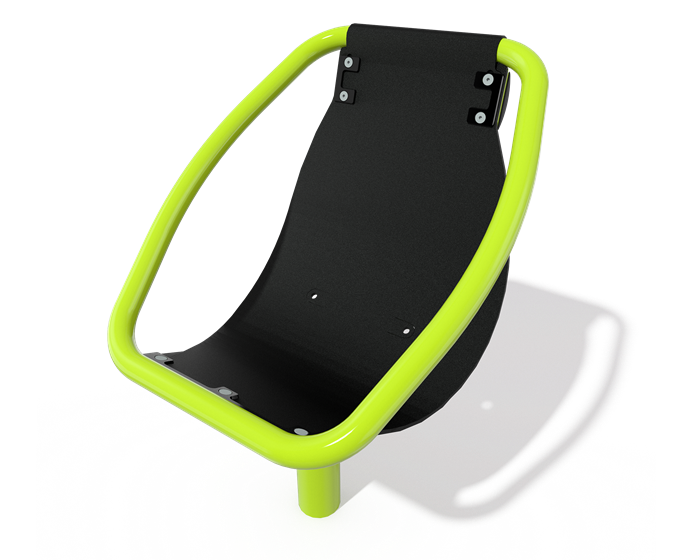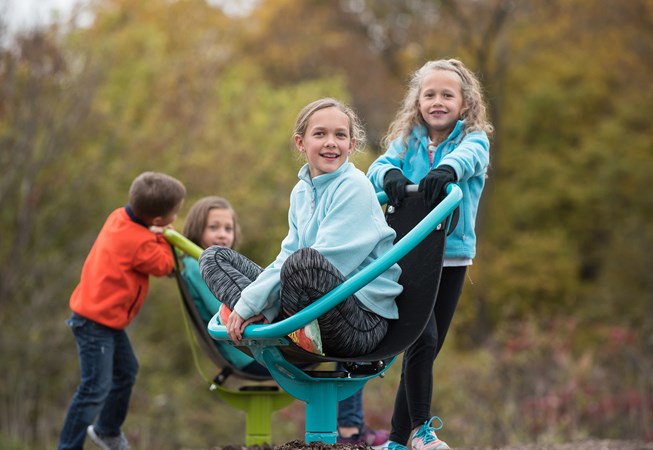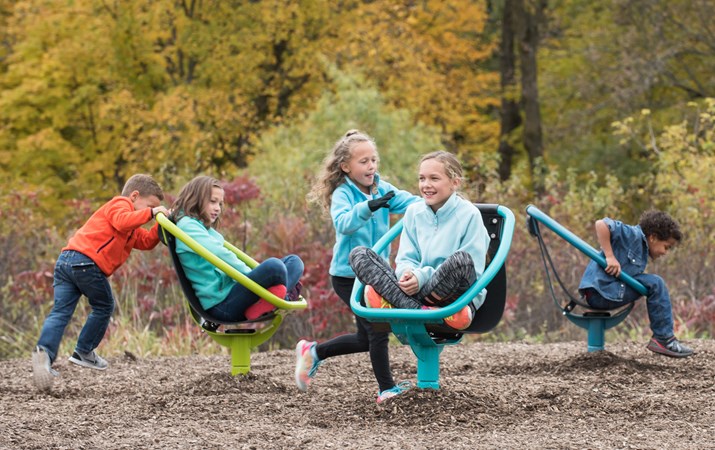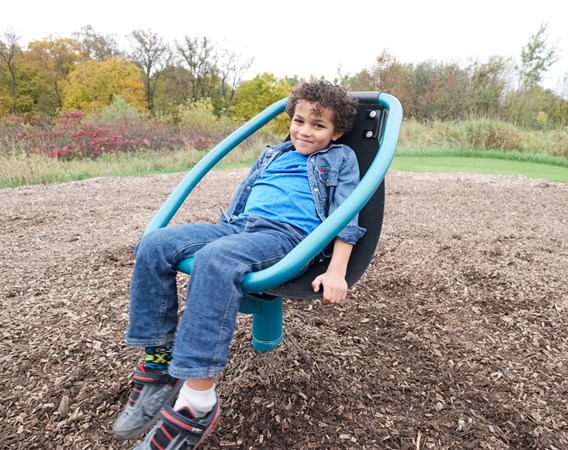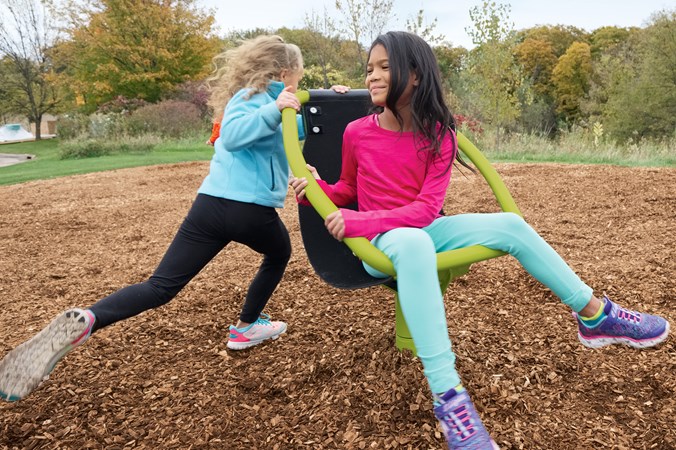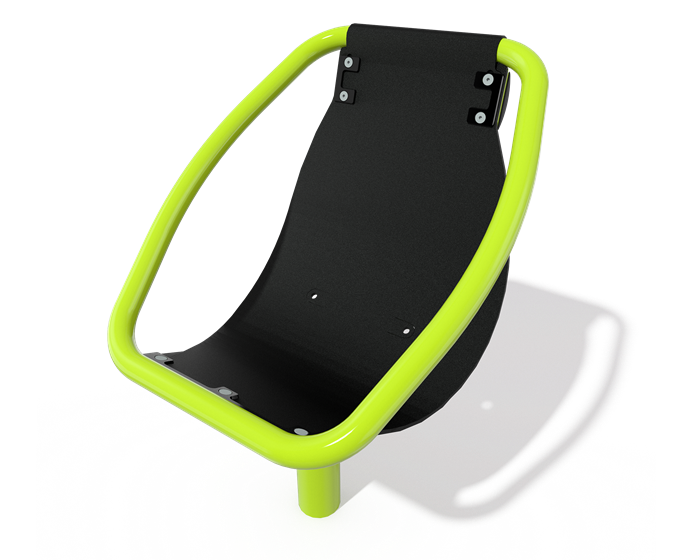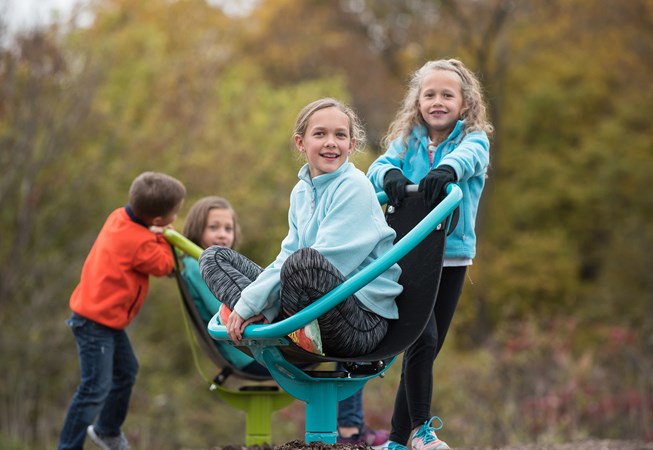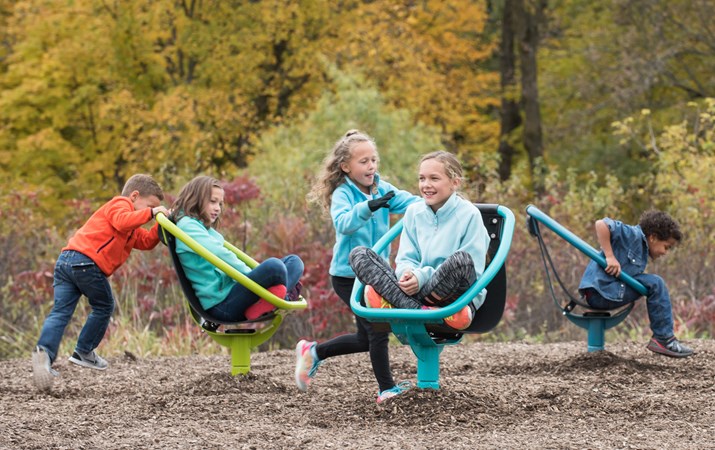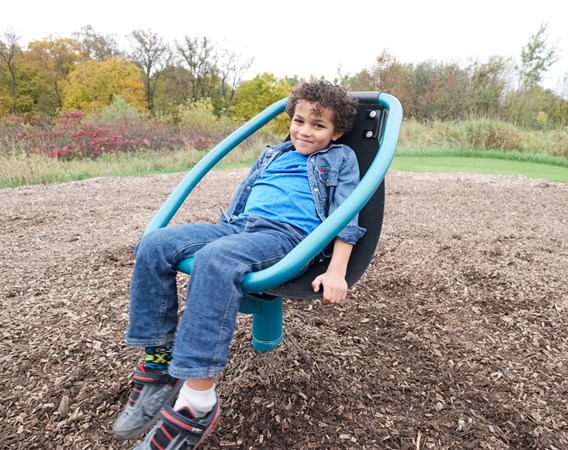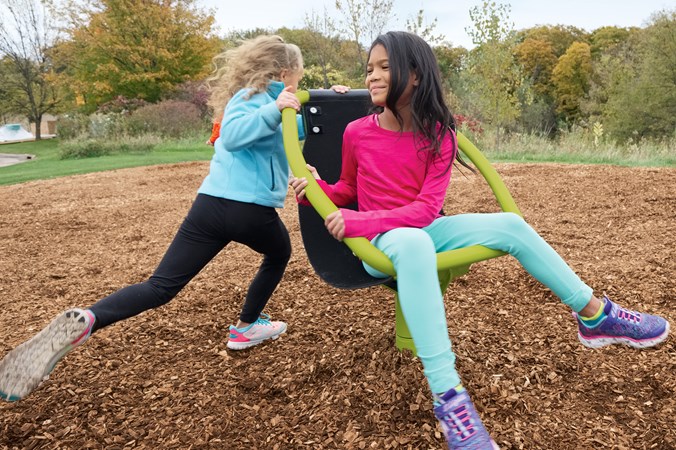 Product Details
Features
Comfortable seat for relaxing or spinning
Seat height allows users to be in control of the movement
Available in your choice of ProShield® color
Also available in stainless steel finish (model #249557)
Direct bury or surface mount
Developmental Benefits
Sensory: Proprioception, Vestibular+
Motor Skills: Balance, Core Body Strength, Lower Body Strength
Cognitive Skills: Problem Solving
Social/Emotional Skills: Cooperation, Imaginative Play, Social Skill Development
Dimensions
Max Fall Height: 19" (0,48 m)
Min Area Required: 14' 8" (4,47 m) diameter
Design/CAD Files
All About Color

Color is an important decision, and our products are available in many color options. Contact your consultant to find the colors available for this component.