Hedra
Hedra™ - Ages 5 to 12
Model #265928
Ages5 to 12 years

Overview

The unique geometric configuration and continuous circuits create a hive of evolving play that encourages exploration. Kids enjoy novel play experiences, time after time.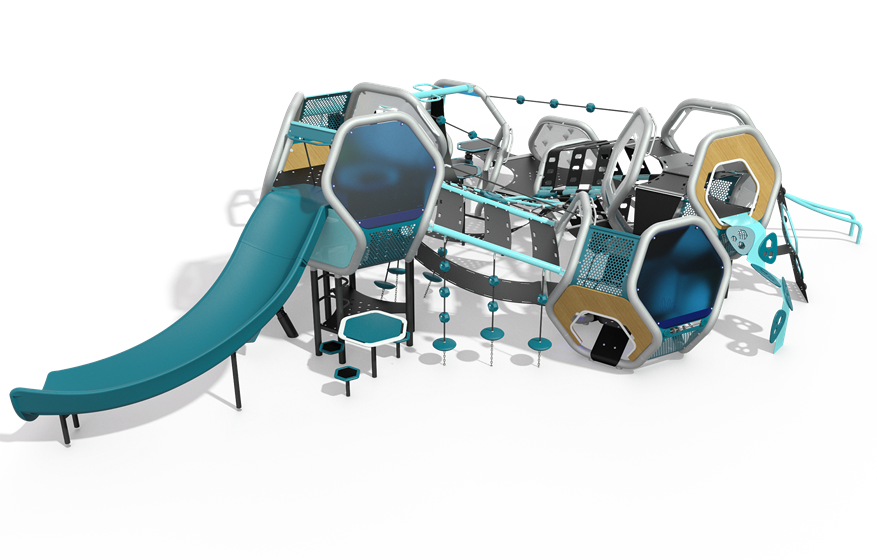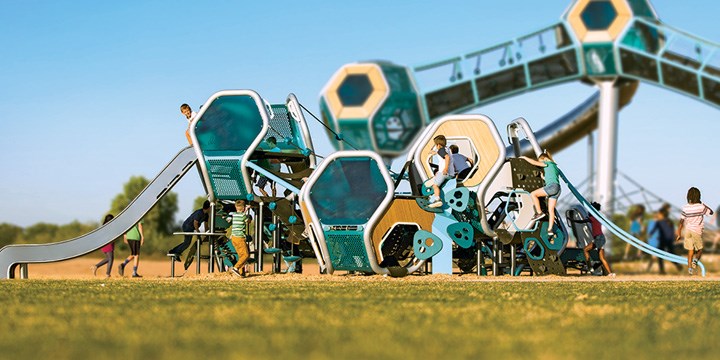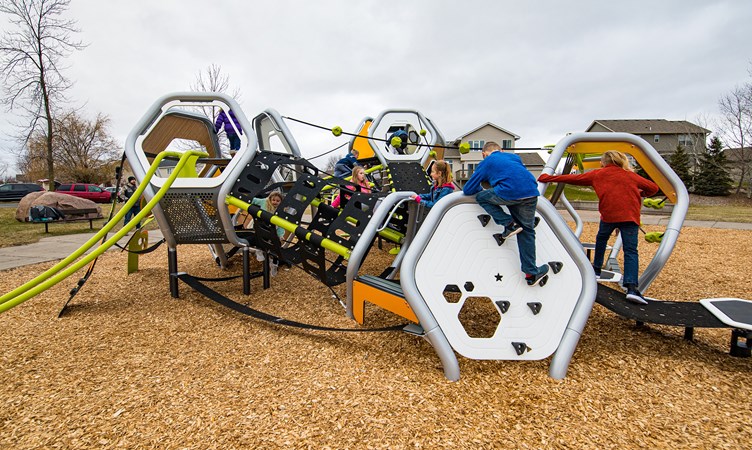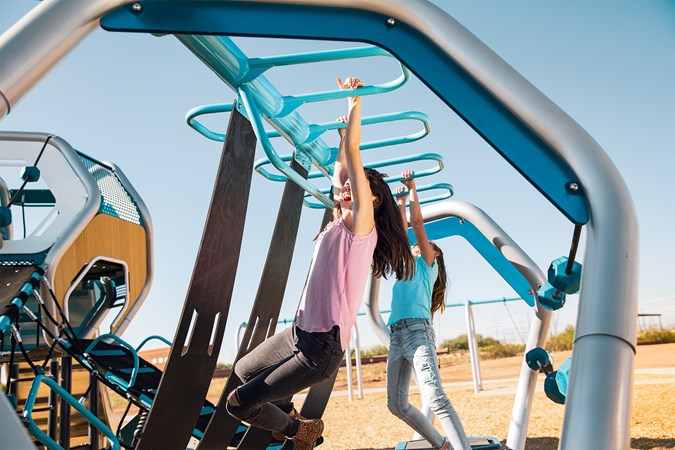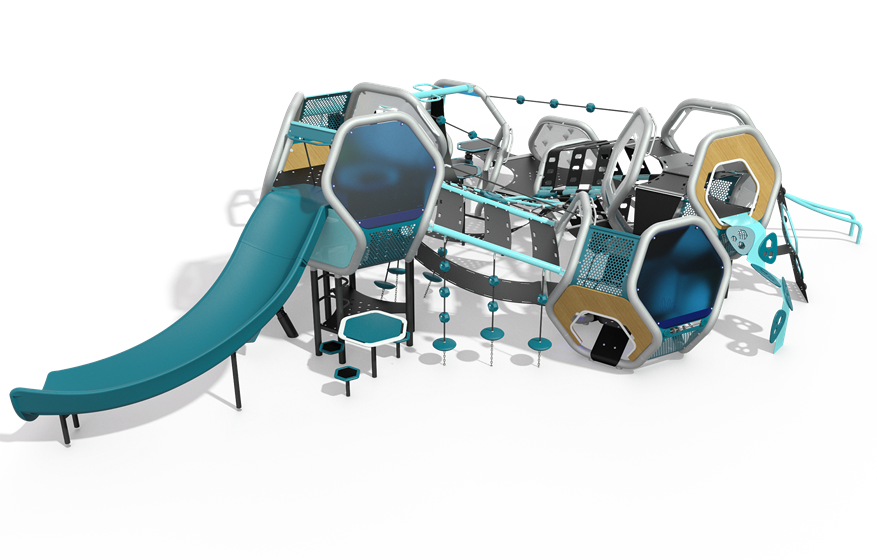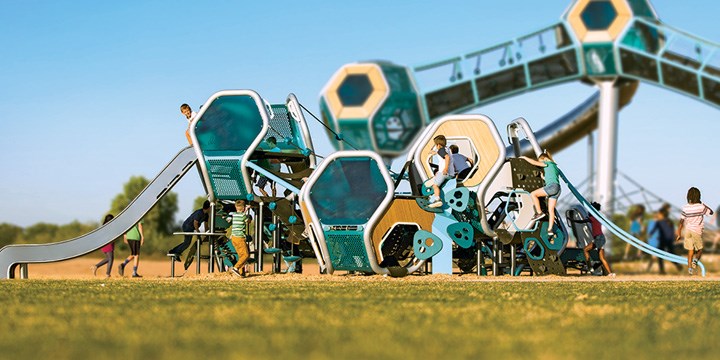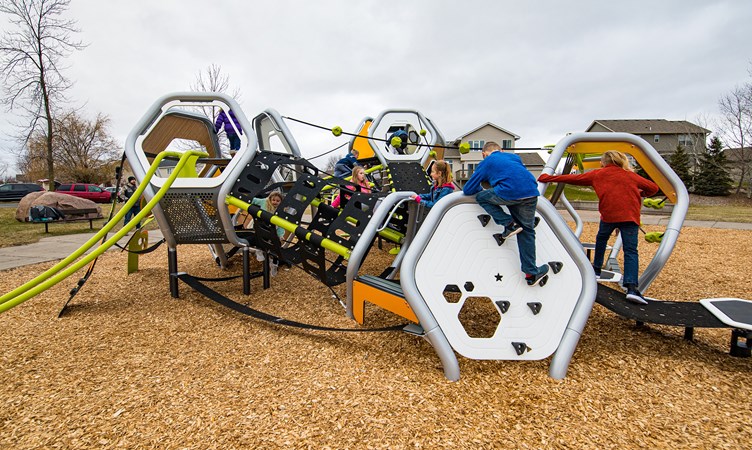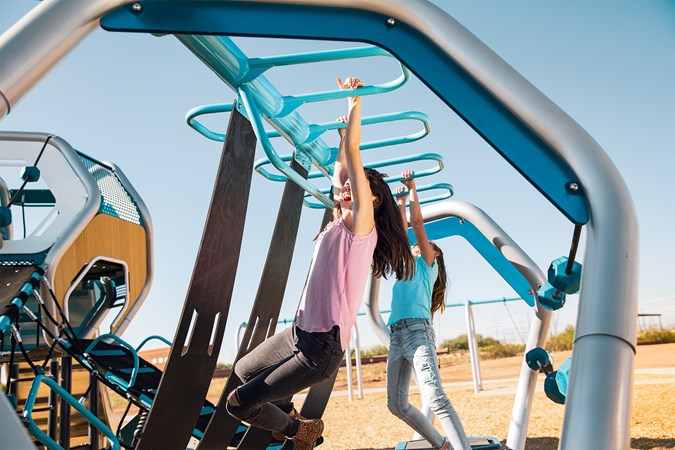 Product Details
Features
Multiple entry points and interconnected experiences
ADA compliant
Choice of Alpine™ Slide or SlideWinder2®
Optional Stainless Steel Slide
Choice of bamboo panels or perforated aluminum panels
Choice of polycarbonate panels or perforated aluminum panels
Choose from three specially curated palettes: BU (blues), BV (natural), BW (playful)
Direct bury or surface mount
Patent pending
Developmental Benefits
Sensory: Proprioception, Tactile, Vestibular+, Visual
Motor Skills: Agility, Balance, Cardiovascular, Coordination, Core Body Strength, Endurance, Eye-Hand Coordination, Fine Motor, Flexibility, Lower Body Strength, Motor Planning, Upper Body Strength
Cognitive Skills: Problem Solving, Strategic Thinking
Social/Emotional Skills: Cooperation, Imaginative Play, Social Skill Development
Dimensions
Max Fall Height (ASTM): 88" (2,24 m)
Max Fall Height (CSA): 126" (3,20 m)
Min Area Required: 42' 4" x 47' 6" (12,90 m x 14,48 m)
Design/CAD Files
All About Color

Color is an important decision, and our products are available in many color options. Contact your consultant to find the colors available for this component.