Climbers
The Canyon Collection® Formation 2
Model #207578
Ages5 to 12 years

Component Overview

Formation 2 of The Canyon Collection® includes The Ascent® Rock, The Bend® Rock, The Chimney® Rock, and The Den® Rock structured around the Canyon Deck to create a partially enclosed environment that encourages play both inside and out. Space above The Den Rock is left open for a ramp, bridge, or other play component.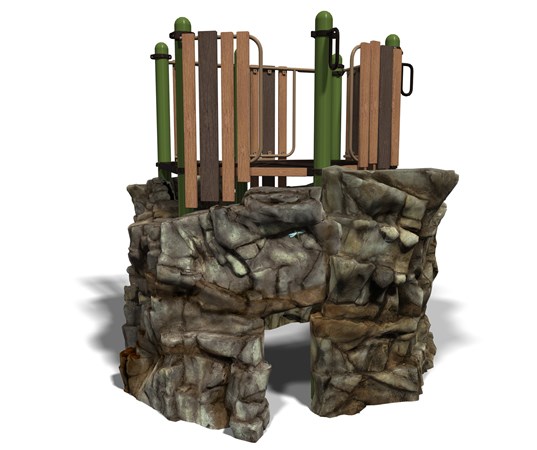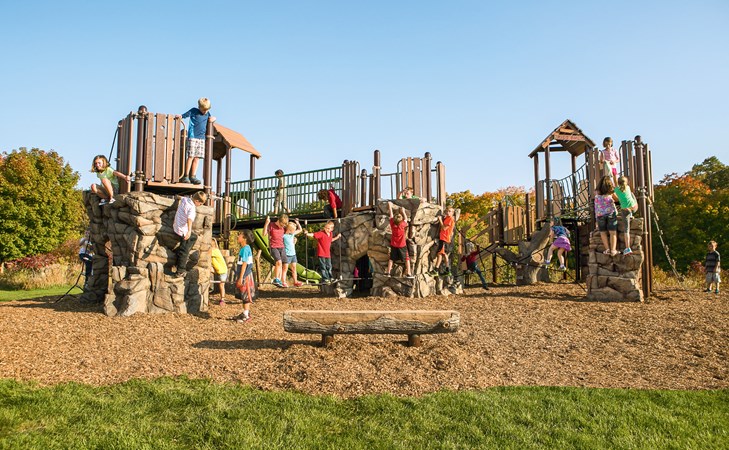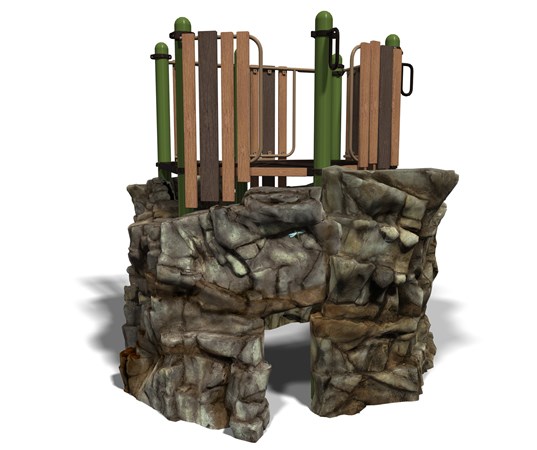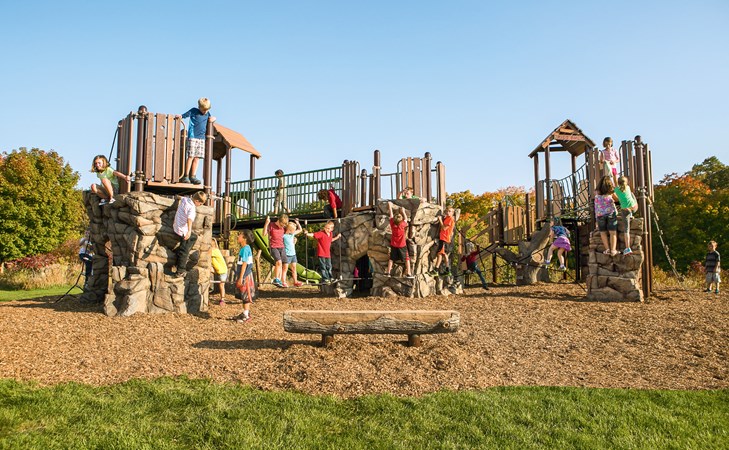 Product Details
Features
Includes four rocks: The Ascent Rock (A), The Bend Rock (B), The Chimney Rock (C) and The Den Rock (D)
Realistic and natural look and feel with durable concrete construction
Built-in openings in The Bend Rock and The Den Rock provide visibility through the structure
Partial space above The Den Rock is left open for a ramp, bridge or other play component
Hand- and foot-holds are built into the rock
Large deck accommodates wheelchair turnaround
Recycled polyethylene wood-grain handhold panels (mink/cedar blend)
ProShield®-finished, heavy duty 5" diameter posts, clamps and handholds
TenderTuff®-coated deck for easy gripping
Attaches to 72" deck height
Direct bury only
Developmental Benefits
Sensory: Proprioception, Vestibular+
Motor Skills: Agility, Balance, Coordination, Core Body Strength, Flexibility, Lower Body Strength, Motor Planning, Upper Body Strength
Cognitive Skills: Problem Solving
Social/Emotional Skills: Cooperation, Imaginative Play, Social Skill Development
Dimensions
Max Fall Height: 76" (1,93 m)
Design/CAD Files
Downloads are not available for individual components.
All About Color

Color is an important decision, and our products are available in many color options. Contact your consultant to find the colors available for this component.