Climbers
Chill® Spinner - Stainless Steel
Model #249557
Ages5 to 12 years

Component Overview

The stainless steel frame and textured black belting lend a designer look to the Chill® Spinner. Enjoy a thrilling ride, or just relax in the comfortable seat. The spinning motion offers vestibular stimulation and helps kids understand centrifugal force and cause-and-effect.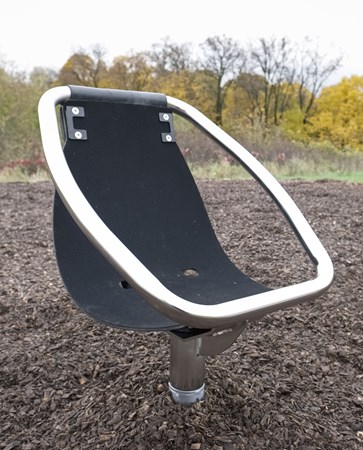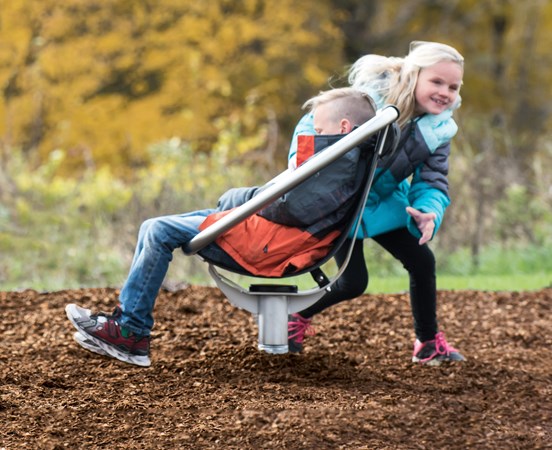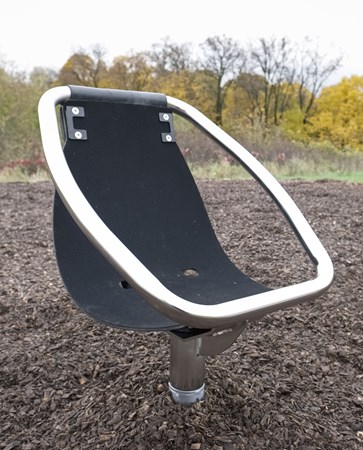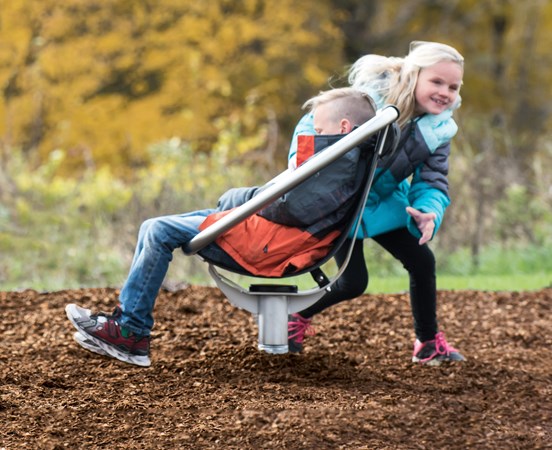 Product Details
Features
Comfortable seat for relaxing or spinning
Seat height allows users to be in control of the movement
Electropolished stainless steel provides enhanced corrosion protection
Also available in ProShield® finish (model #247189)
Direct bury or surface mount
Developmental Benefits
Sensory: Proprioception, Vestibular+
Motor Skills: Balance, Core Body Strength, Lower Body Strength
Cognitive Skills: Problem Solving
Social/Emotional Skills: Cooperation, Imaginative Play, Social Skill Development
Dimensions
Max Fall Height: 19" (0,48 m)
Min Area Required: 14' 8" (4,47 m) diameter
Design/CAD Files
Color

Color is an important decision, and our products are available in many color options. Contact your consultant to find the colors available for this component.